Due to limited space on the Team, we have moved to an application system for new members. Please remember that attendance at all training sessions, and most team meetings, is mandatory. Please see our Team Handbook for full information.
Team member applications and selection are complete for the 2021-2022 school year. We had many more applicants than spots available, and selection was extremely difficult.

If you applied, emails with acceptance/rejection were sent out the evening of Sunday, Sept. 27, 2021.

If you applied, but did not receive an email response on Sept. 27 - please contact the Team at info@team3128.org.

If you received an acceptance email, it included instructions for items that must be completed by Thursday Sept. 30 2021 (midnight), to be rostered with the Team. If any prospective member fails to complete rostering by that date, we will assume they are no longer interested, and move on to any waitlisted candidates.
Acceptance criteria for Team 3128: Willingness to learn, enthusiasm, ability to communicate and remain calm under pressure, and the time available to meet the commitments of the Robotics competition season are the primary criteria we will use to rank applicants. Prior robotics experience is certainly helpful, but not required. Each department has a certain number of available spots, and applicants will be given these spots (based on their ranking) until the department slate is full.

If you have any questions, feel free to contact our student leaders for more information! Also, don't forget to follow us on Instagram, Facebook, and Twitter!

Growing Your Skills
After you've signed up, there are lots of different ways to grow your skills: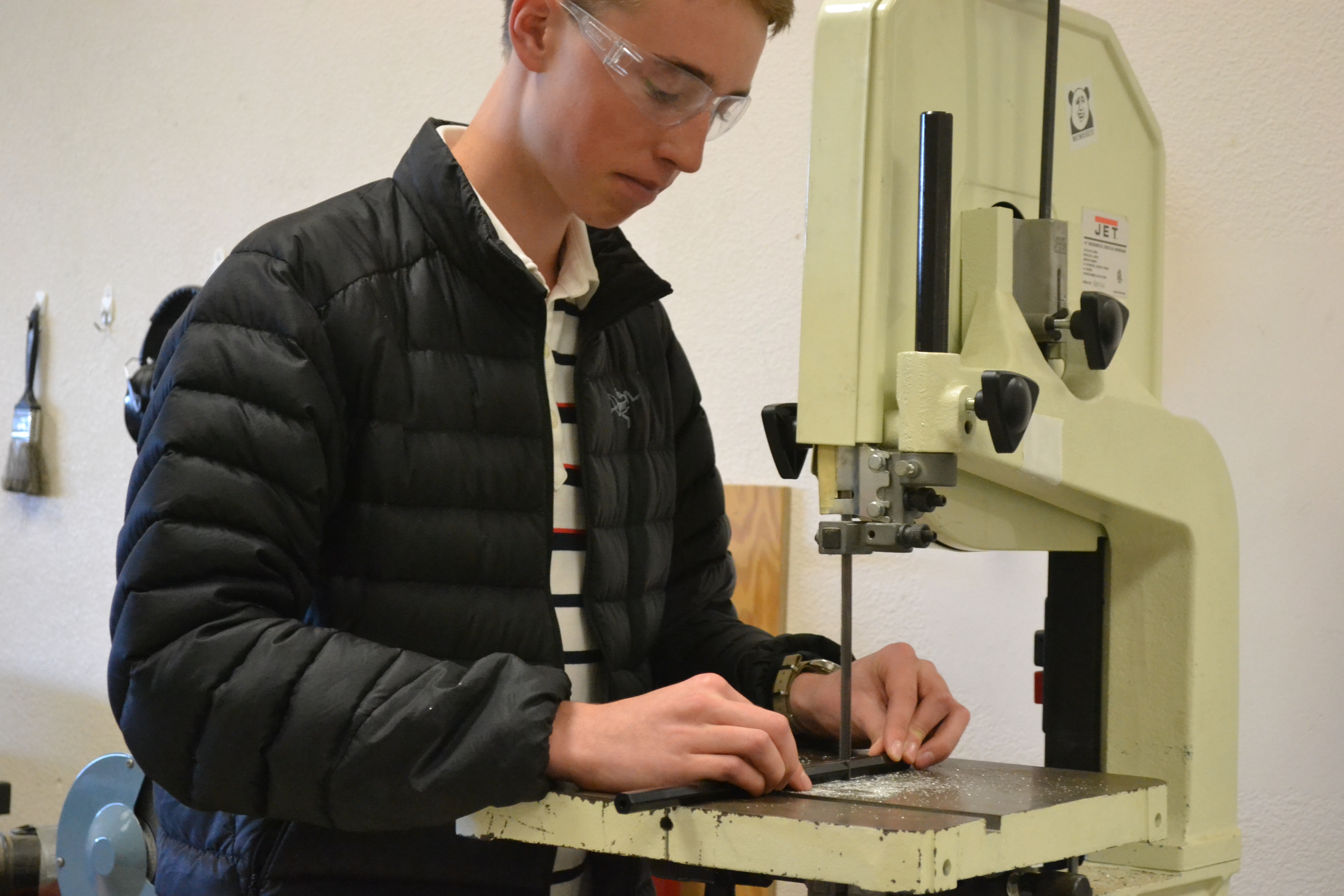 Learn your way around the workshop. Through various talks and hands-on explanations, mentors and students explain how to use various tools and the various procedures of the team.
Attend Workshops and Classes. Throughout preseason, our members and mentors will be giving lessons and working with new members to help them learn more and be ready for build season.
Be Involved. Often, the best learning experience comes with jumping right into it. With the guidance of more experienced mentors and members, pursue projects and participate in what interests you.
Take a look at our team resources. Our team has collected information that we think is important, and you can find all of that on our resources page.

If you have any scheduling/team questions, you can also check out our Frequently Asked Questions page.